Ordering Information
We accept MasterCard and Visa Securely through our online shopping cart.


To order: Add your items by clicking the ADD TO CART button. When you are finished shopping, click the CHECK OUT link to the left and complete checkout process.

Shipping and Handling
Please allow 7 to 10 days for shipping.

We use UPS Ground and Priority Mail which ever is the most economical.


Shipping will be determined upon completion of your order. Because we ship many light products verses heavy products to different zones we calculate your shipping after knowing your order details. We will email a receipt of total order including shipping fee that will be charged to your credit card.
Questions or Returns
If there is a problem or question about your order please email or call us. Shipping fees are nonrefundable and return shipping is the customers responsibility.
1-800-381-4448
THANK YOU FOR YOUR ORDER!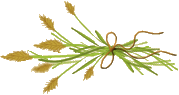 Herbal Blends & Foods ~ Israeli Couscous ~ Wholesale ~ Ordering Info ~ Home Page