~WHOLESALE~

We welcome wholesale orders! Our initial online wholesale order minimum is $60.00.

Reorders by existing accounts have NO MINIMUMS on reorders!

To apply for a wholesale account email us!

Become a Little House Of Thyme Wholesale Member!

Please email us with your business name, reseller tax id, address & contact information for access to our wholesale catalog online.

Email us at info@littlehouseofthyme.com

After reviewing your application we will contact you within 48 to 72 hours with our wholesale password for entry.

Please note - after your initial $60.00 order with us
there are NO MINIMUMS on reorders!

We will contact you in approx 48 to 72 hours with a password.
If you have any questions, please email us at info@littlehouseofthyme.com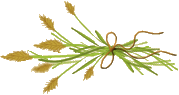 Website Design By Gone Country Graphics™
Content Copyright 2022 Little House of Thyme