65 East Colrain Road

Colrain, MA 01340

1-800-381-4448
~WHOLESALE~

We welcome wholesale orders! Our initial online wholesale order minimum is $50.00.

Reorders by existing accounts have NO MINIMUMS on reorders!

To apply for a wholesale account see form below!
Become a Little House Of Thyme Wholesale Member!
Please fill out the form below for access to our wholesale catalog online. After reviewing your application we will contact you within 48 to 72 hours with our wholesale password for entry.
Please note - after your initial $50.00 order with us
there are NO MINIMUMS on reorders!
After you click Submit you will return to this page -
We will contact you in approx 48 to 72 hours with a password.
If you have any questions, please email us at info@littlehouseofthyme.com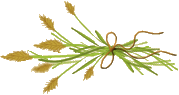 Website Design By Gone Country Graphics™
Content Copyright 2004 Little House of Thyme